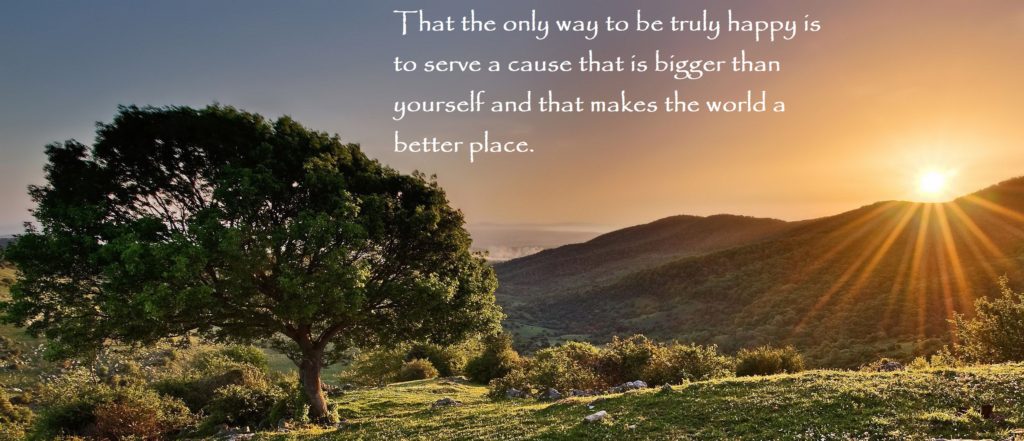 About Us
Families Helping Families' Mission and Vision:
Our Mission: To provide assistance to Clinton families in need through uniting the community for a greater good.
Our Vision: A Clinton where every family has a warm home, healthy meals, and children given the tools to succeed.
We are a 501(c)(3) non-profit all-volunteer organization who partners with other local groups to raise money and collect goods to benefit ​Clinton families in need.
We believe when a community comes together to help those in need, powerful things happen.  As a grassroots organization with members entrenched in our small town, we strive to bring out the best in people by identifying where needs exist then building bridges, facilitating Clinton families helping families.
Families Helping Families assists Clinton families in need year-round.  Some of the goods and services we help provide through other town programs are:
Food for Clinton (via The Clinton Food Pantry)
Home Heating Expenses (Emergency Help via the Energy Assistance Program)
Items meeting critical and enrichment needs of Clinton's children (via the Clinton Kids Initiative Program) including but not limited to:

Summer Lunch Program
Warm winter and back-to-school clothing
School supplies

Bikes for Kids: FHF sponsored program which provides bicycles for children through community outreach
If you or someone you know needs a helping hand, please click the "Contact Us" button and one of our team members will reach out to you or tap the number below.
Throughout the year our volunteers organize events including:
Hosting community-oriented fundraising events

Baking and other contests

Coordinating food drives to restock the shelves of The Shoreline Soup Kitchens and Pantries' Clinton Food Pantry
And more!
These events bring community members together for food and fun while raising funds and other goods to assist those in a time of need.
If you'd like to help FHF now, please click the "Donate Now" button below.
And a round of applause for the real heroes in Clinton - YOU!!!
In conjunction with the Clinton Police Department and "The Bike Guy" Paul Egan, spotlighted below, Families Helping Families sent out a call for used and unwanted bicycles to be donated for refurbishment and a new life with a family in need of a bike. The Clinton Police brought a trailer to Families Helping Families (rainy!) 2018 Safety Day then our teams worked to set up a drop off spot at the Police Department after the event.
To our amazement, the Clinton Police Department's trailer was stuffed with a whopping 28 bikes in less than a week! Paul will be kept busy giving these bikes the full work up with repairs and safety checks then the exciting part - Families Helping Families and Paul donating them to those who otherwise would not have wheels!
A very heartfelt thank you goes to all the generous and caring Clintonites who helped make all this possible!
Check out The Bike Guy on our Spotlight on FHF Partners section below!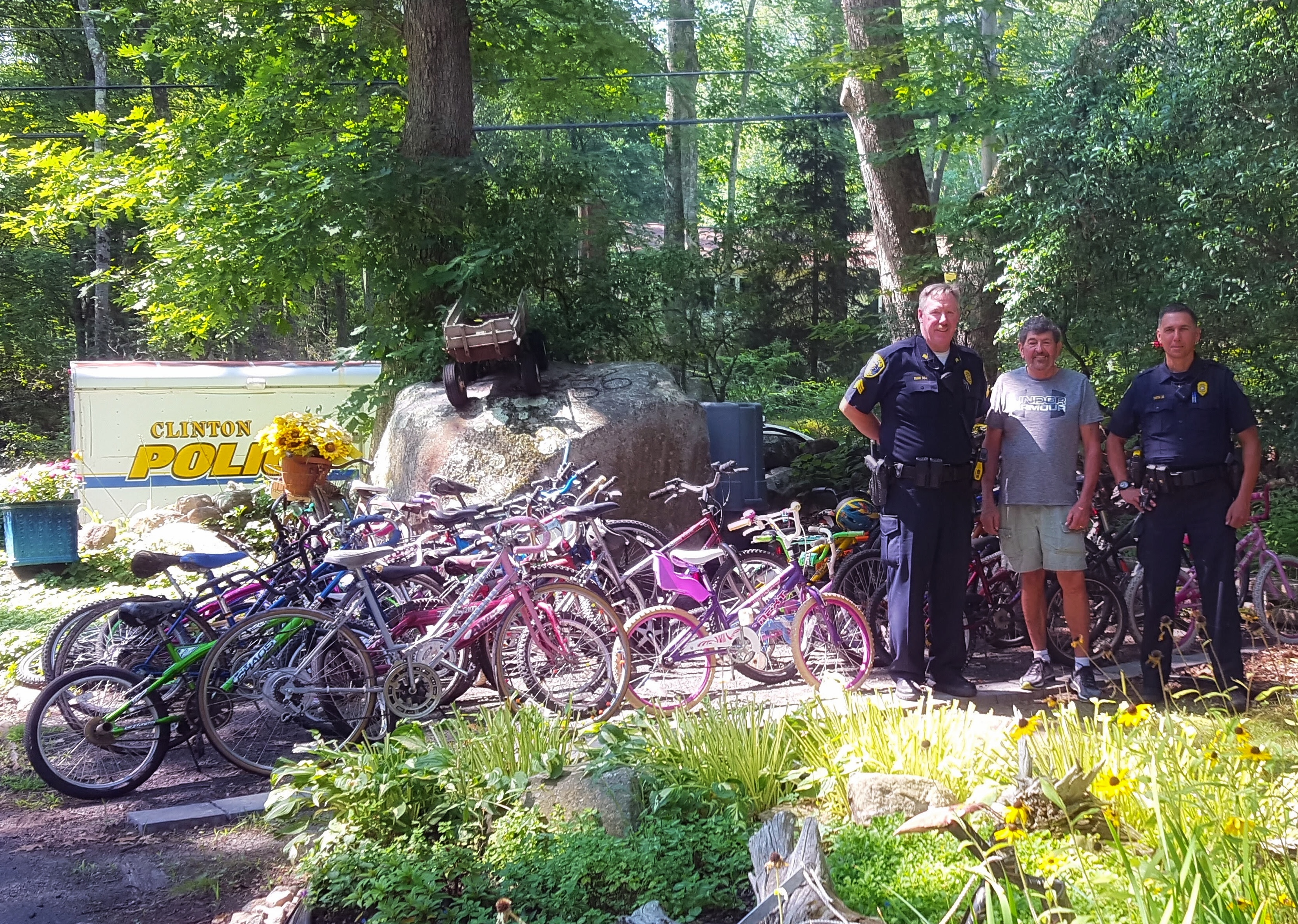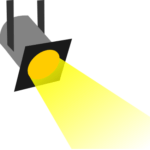 Spotlight on FHF Partners
It's often said "no person is an island" - and Families Helping Families is no exception.  We could not provide the assistance and support to our community without a team of amazing partners by our side.  Here we're shining the spotlight on Paul Egan, otherwise known as The Bike Guy!
Families Helping Families has the solution to a problem dating back to the time when folks cleaned house or moved - what do we do with all this stuff?  If you've come across a bicycle you no longer use, regardless of the condition, FHF is happy to take it off your hands!
The Bike Guy refurbishes unwanted bikes to like-new condition, then partners with FHF to see they get new homes with families who could otherwise not afford them.  Even old, rusty two wheelers can be salvaged for parts so if you think your tricycle or bicycle is too far gone, think again and give us a call!
Over 300 bikes (313 to be exact) have found new homes since Paul and FHF began working together. In fact, over 140 bikes were given to the guests at The Shoreline Soup Kitchens and Pantries' Clinton Pantry, another organization FHF works closely with. The last photo shows what Paul's garage can look like after a collaborative effort between The Bike Guy and Families Helping Families but most of all, the generosity of Clinton residents like you!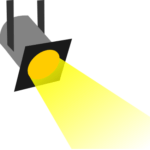 Families Helping Families Spotlight Story
Teamwork and Generosity Got Dispatcher Dave His Van!
In the fall of 2016, the town of Clinton rallied around 911 dispatcher David McDonald, known to his friends as DMAC. Dave is a quadriplegic who found himself in an unenviable position - he needed a new handicapped-equipped van to get to work, but was unable to afford one.
Through awareness and donations raised by a GoFundMe campaign, the Clinton Police Benevolence Association and Families Helping Families, Dave was able to purchase a new van, enabling him to return to the work he loves.
Families Helping Families challenged the community to raise $3,000 toward the cost of Dave's van with the promise of matching that amount plus an additional $500. Dave was not let down, and was presented a check from Families Helping Families for $6,500 through the generosity and caring of his friends and neighbors!