Families Helping Families assists Clinton families in need year-round.  Some of the goods and services we help provide through other town programs are:
Food for Clinton (via The Clinton Food Pantry)
Home Heating Expenses (Emergency Help via the Energy Assistance Program)
Items meeting critical and enrichment needs of Clinton's children (via the Clinton Kids Initiative Program) including but not limited to:

Summer Lunch Program
Warm winter and back-to-school clothing
School supplies
Weekend backpack food program
Christmas gift cards for "Tweens"
Summer camp scholarships for Clinton kids

Bikes for Kids: FHF sponsored program which provides bicycles for children through community outreach
If you or someone you know needs a helping hand, please click the "Contact Us" button and one of our team members will reach out to you or tap the number below.
Throughout the year our volunteers organize events including:
Hosting community-oriented fundraising events

Baking and other contests

Coordinating food drives to restock the shelves of The Shoreline Soup Kitchens and Pantries' Clinton Food Pantry
And more!
These events bring community members together for food and fun while raising funds and other goods to assist those in a time of need.
If you'd like to help FHF now, please click the "Donate Now" button below.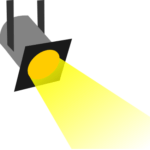 Families Helping Families Spotlight Story
Teamwork and Generosity Got Dispatcher Dave His Van!
In the fall of 2016, the town of Clinton rallied around 911 dispatcher David McDonald, known to his friends as DMAC. Dave is a quadriplegic who found himself in an unenviable position - he needed a new handicapped-equipped van to get to work, but was unable to afford one.
Through awareness and donations raised by a GoFundMe campaign, the Clinton Police Benevolence Association and Families Helping Families, Dave was able to purchase a new van, enabling him to return to the work he loves.
Families Helping Families challenged the community to raise $3,000 toward the cost of Dave's van with the promise of matching that amount plus an additional $500. Dave was not let down, and was presented a check from Families Helping Families for $6,500 through the generosity and caring of his friends and neighbors!