Energy Audits - Helping Families Across More Than One Spectrum
Paul Gabauer, Chairman of Clinton's Energy Committee, presented a check for $375 from New England Smart Energy to Families Helping Families President, Miner Vincent. NESE has committed through the Energy Committee to provide comprehensive energy audits to the citizens of Clinton.
As a give back, they have provided a donation to help families in need. Families Helping Families thanks everyone who received an audit and was able to save money on energy costs, and in doing so indirectly helping other friends, family or neighbors.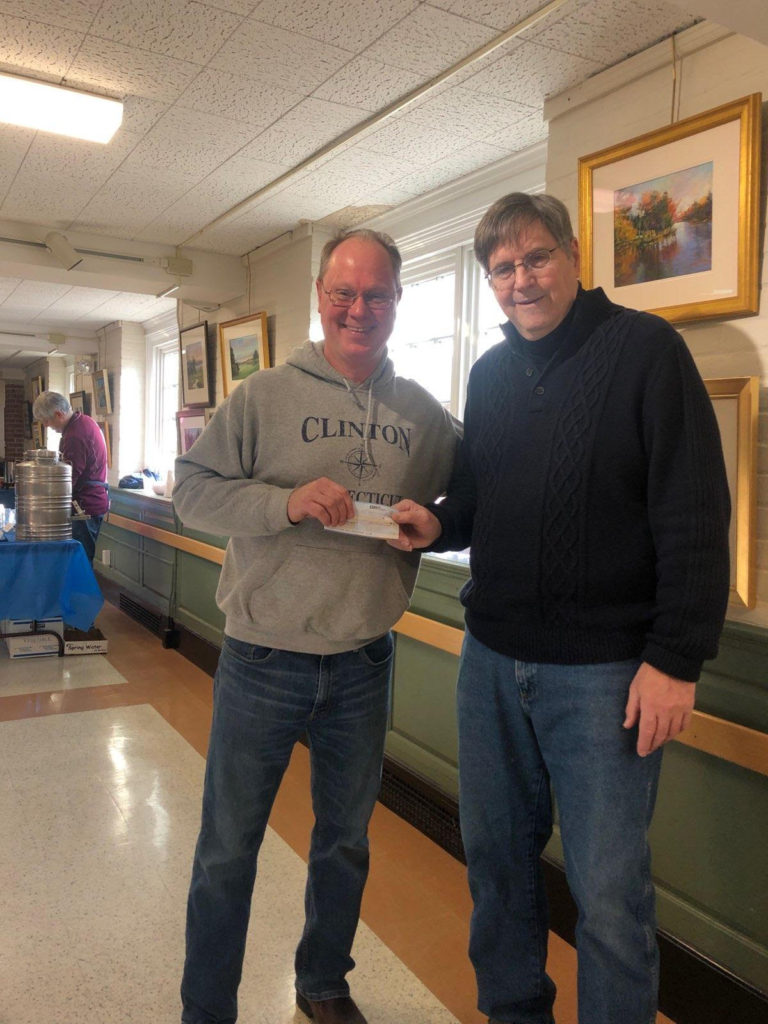 Who Knew Moustaches Can Help Raise Money?
The Clinton Police Department did!!!
The Clinton Police Department's "Movember" campaign raised over $6,700.00 this year for Clinton's Families Helping Families! Our sincere thanks to the CPD and everyone who gave to this effort, their kindness and generosity will most certainly help brighten the holidays for our neighbors who need a hand. Special shout out to Sam Spector of Funktion Foundation (and owner of Funktion Fittness) who graciously donated a whopping $4,000.00 to this cause!
All of us at Families Helping Families and the Clinton Police Department wish everyone a safe and joyous holiday.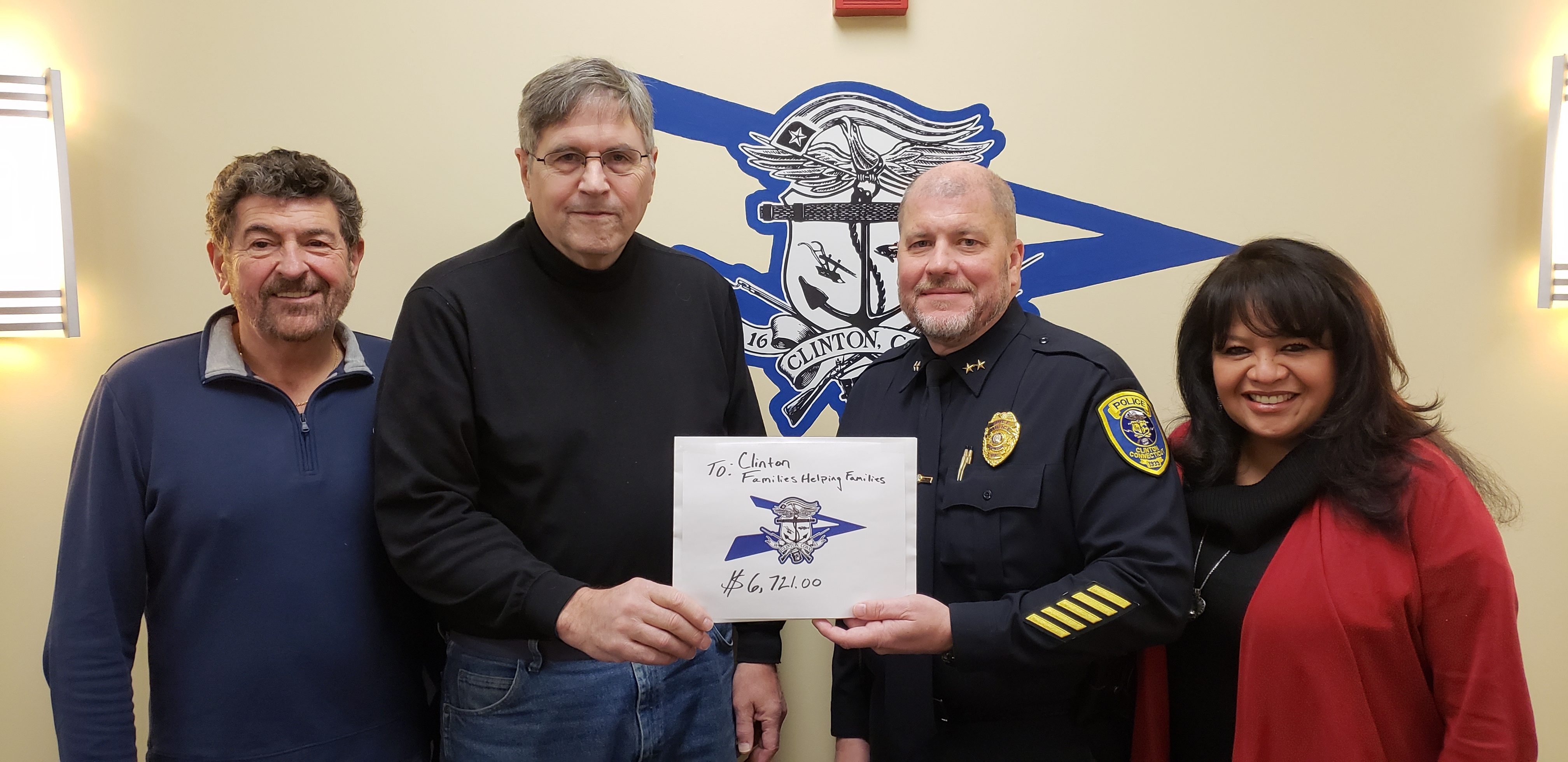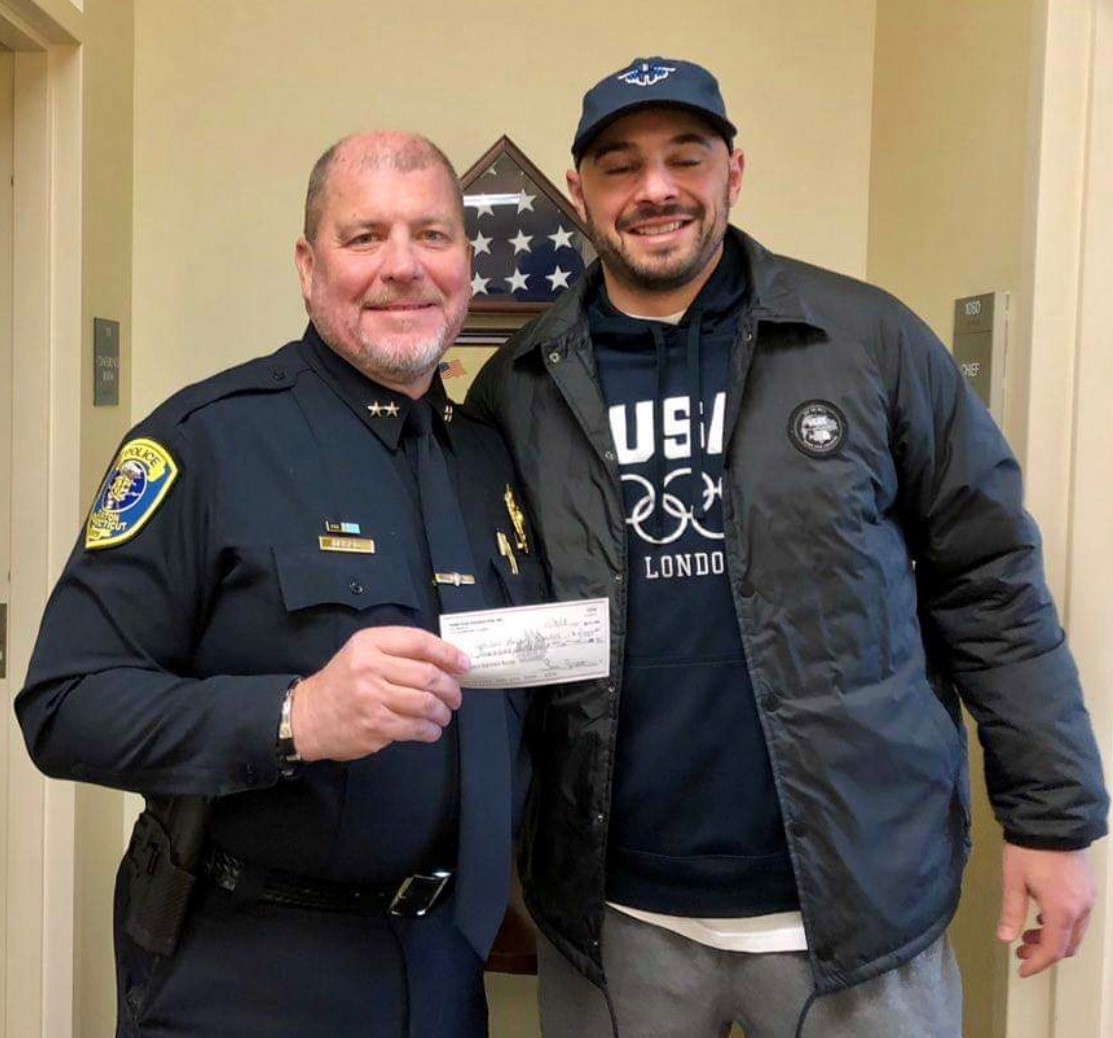 Thankgving is a Giving of Thanks for All
This Thanksgiving Families Helping Families and The Clinton Lions Club joined together to provide a different type of Thanksgiving for all the families of the Shoreline Soup Kitchens and Food Pantries Clinton Food Pantry.
Both organizations pooled their resources and funded a groundbreaking program, The Full Thanksgiving Table Effort. Through this program, each family who shopped at the Clinton Food Pantry received a Stop&Shop gift card - this helped them purchase enough food to have a complete Thanksgiving dinner including a turkey and all the fixings. In the picture members of Families Helping Families and Clinton Lions Club present Lin Smith, Director of the Shoreline Soup Kitchens and Food Pantries.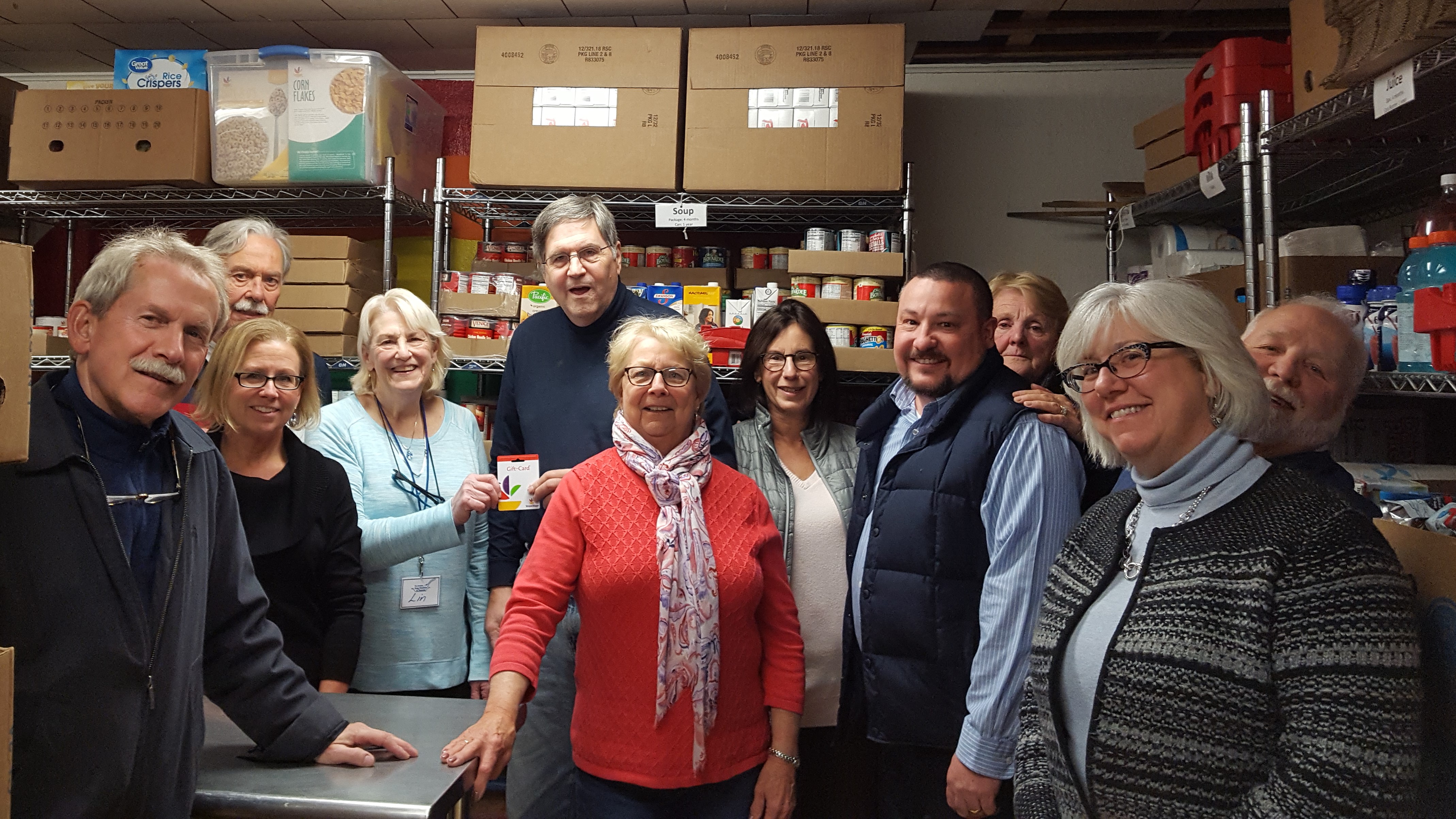 Big things are built from small but solid pieces
On Tuesday, November 20th, Todd Steward of Steward's Ace Hardware presented a check in the amount of $2,250 to Families Helping Families! This generous and sizeable donation was made up of seemingly small things - the valued customers of Steward's Ace Hardware rounding-up the change from their purchases which wound up at $2,043 with Todd and Cherie Sears-Thompson matching that round up total with a 10% donation of $207
So, that literal two cents donated when a $9.98 total went to $10.00 that "would never make a difference" sure did, when all those "small" pennies got together. In this season of being thankful, we at Families Helping Families are thankful for YOU - all of you in the town of Clinton that make Clinton a better place to live and work by caring for all in the community.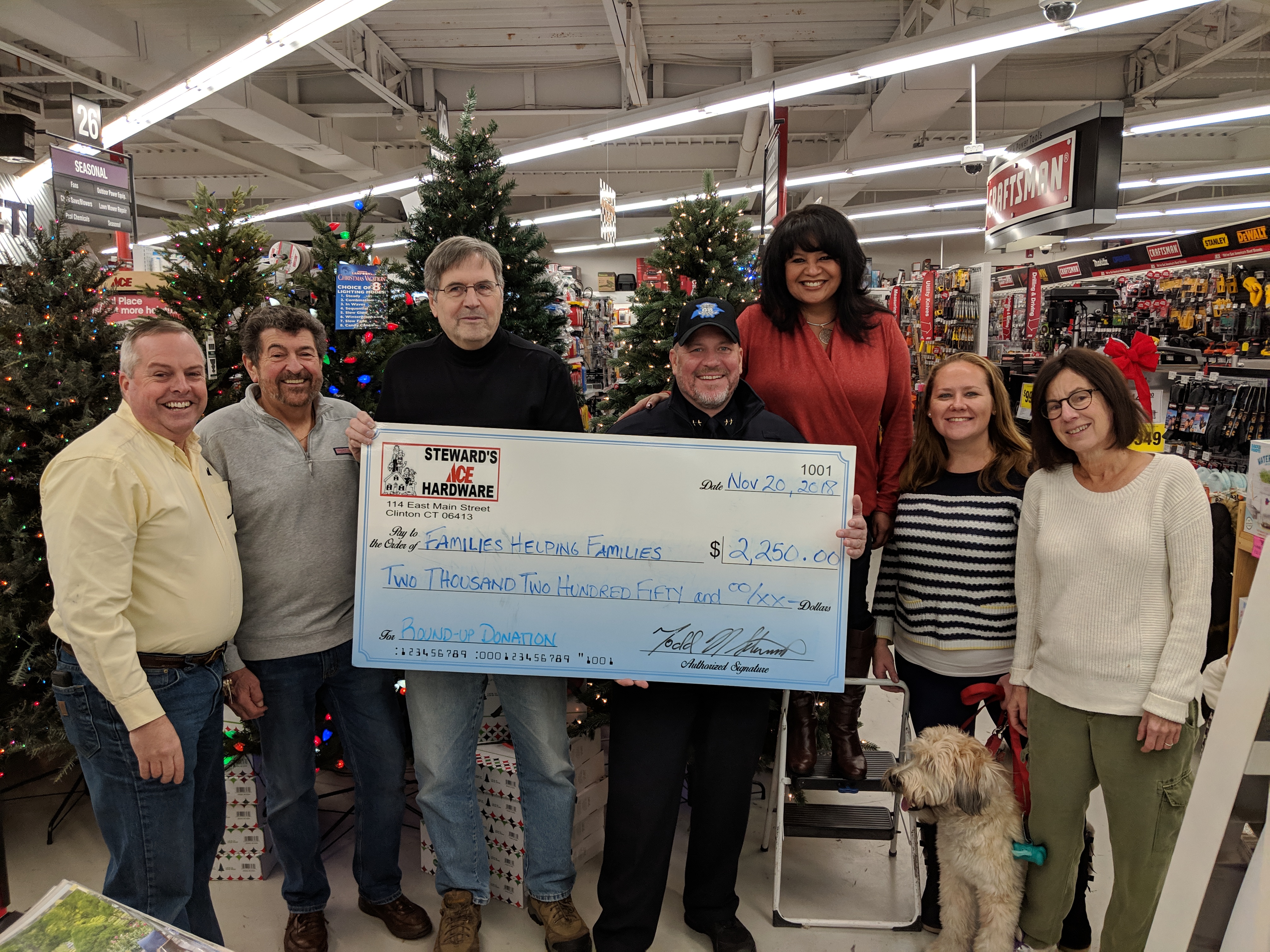 Pictured from left to right, Todd Steward of Steward's Ace Hardware and David Lee, Miner Vincent, Police Chief Vincent DeMaio, Mari Lee, Jessica Demers, and Nancy Stone of Families Helping Families.
The Bigger Picture: Clinton's Non-Profit and Community Service Groups
As it can be easy to look at things in a single lens, the community service-centered groups have been coming together annually for the past two years at an event proudly hosted by Families Helping Families.
This year, Body Karma Studio kindly hosted this event which fostered cross-organization dialogue for all groups to better understand the community needs, cross-functional possibilities and plan for 2019 with a truly holistic view.  Speaking for all groups involved, we look forward to serving the community in the upcoming year and seeing all of you out and about!
Clinton Fire Department
The more-than-successful 2018 Sizzling Summer Round-Up gala was made the success that it was by the unwavering efforts of many individuals and the support of local organizations and businesses.
To show our appreciation to our first responders who were part of this team, FHF's Miner Vincent was proud to present a check in the amount of $6,000 the Clinton Fire Department; here he's pictured at the presentation with CFD's Chief, Brian Manware.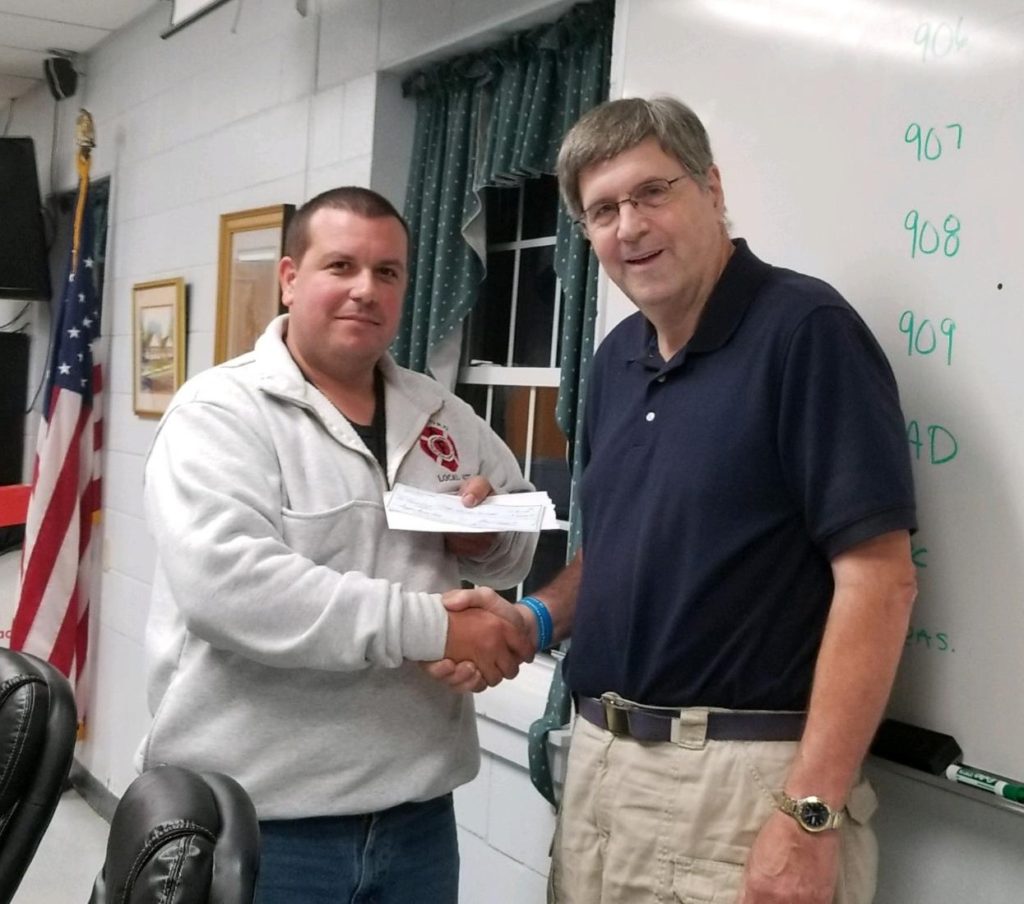 Funktion Fitness
Families Helping Families was recently awarded a grant of $750.00 from The Funktion Fitness Foundation. This grant will help is in our mission to provide assistance to families and children in the Clinton community who are dealing with some very difficult and unforeseen circumstances. Through our five community outreach programs we strive to serve all members of the Clinton community from the very youngest to senior citizens. Funktion Fitness operates two gyms: 141 West Main Street in Clinton and 210 Main Street in Old Saybrook.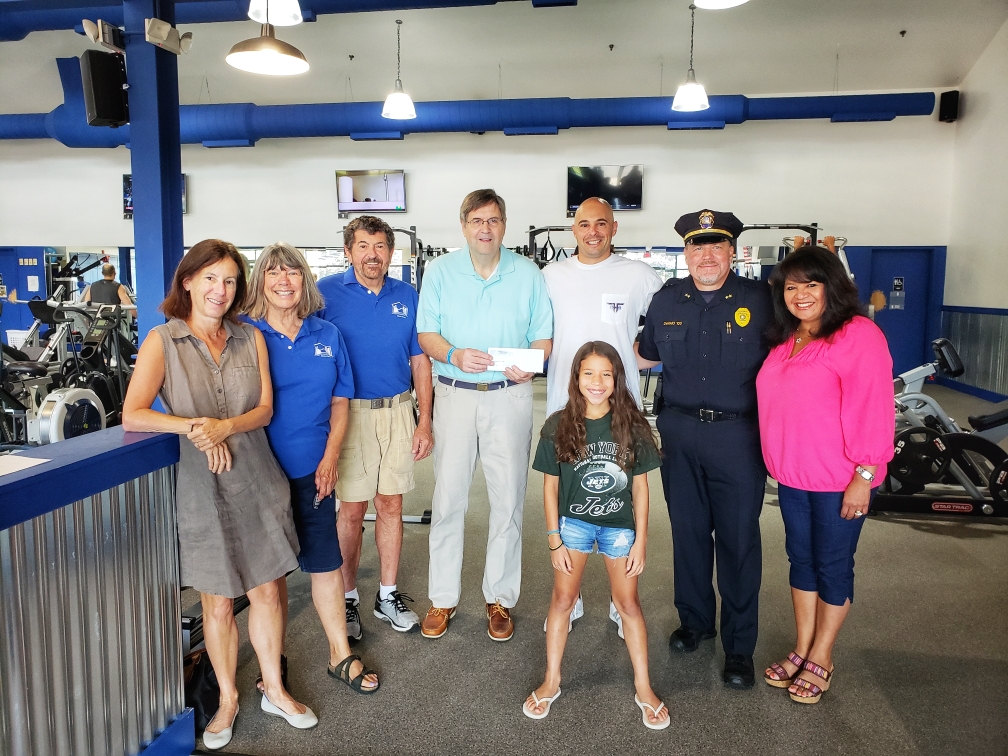 Ocean State Lob Lot
Families Helping Families was the proud and grateful recipient of an extremely generous $2,700.00 donation from our local Ocean State Job Lot store on June 19th! The Ocean State Job Lot Clinton location won a company-wide contest and was asked to choose a charity of their choice to donate proceeds to.
We were thrilled when the store team chose Families Helping Families to be the benefactor of this wonderful gift. We would like to extend a warm and heartfelt "Thank you!!!" to the entire Clinton Ocean State Job Lot crew - your generosity will ensure Families Helping Families is able to continue its mission of helping the people of Clinton through our five community-outreach programs. We appreciate you all and look forward to seeing you soon, in and out of the store!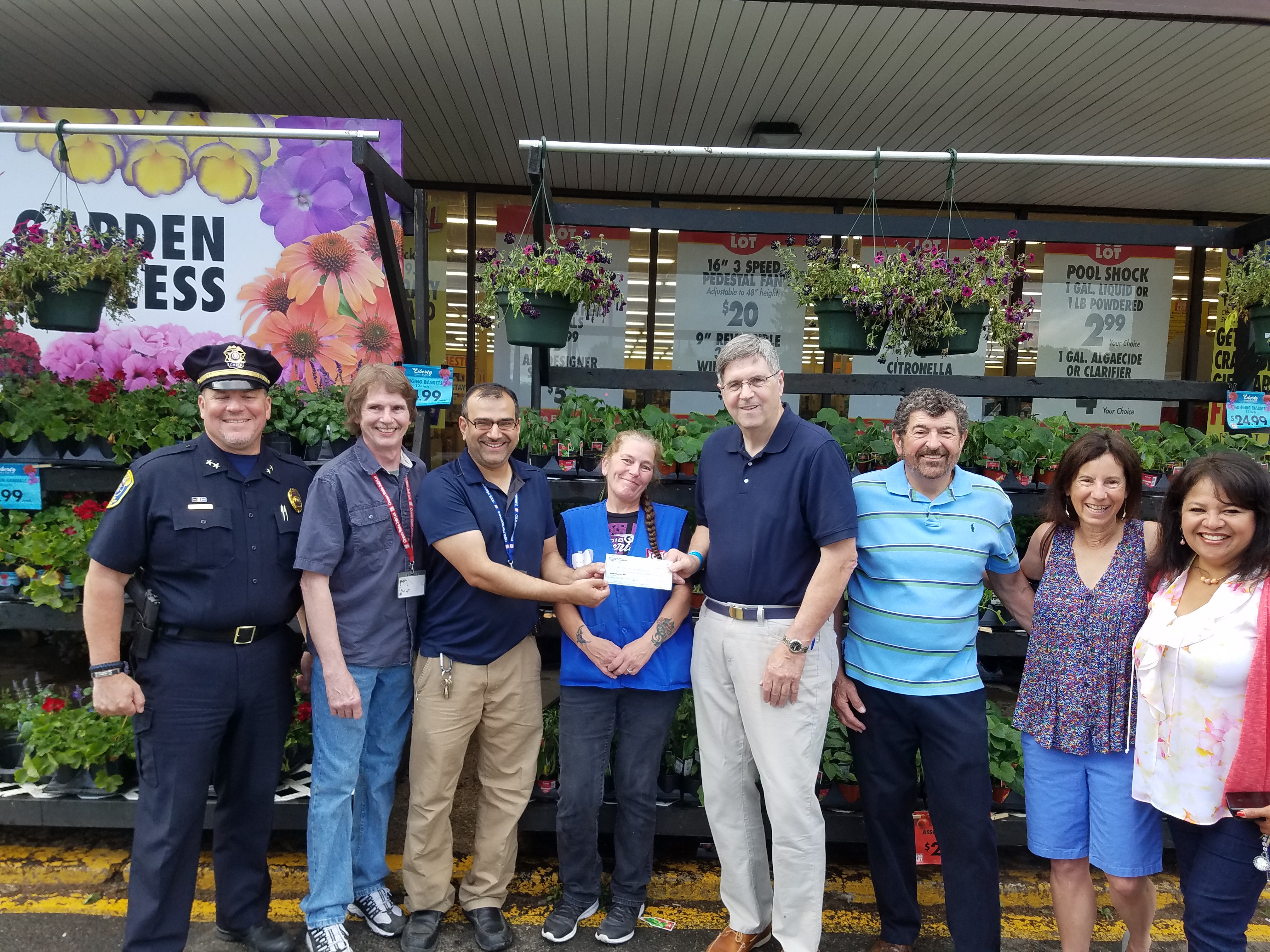 McDonald's in Clinton
A heartfelt "Thank You!" was extended by all of us at FHF on Tuesday, May 15th when Dick and Kathy Spero, owners of Clinton's McDonald's, presented us with a generous donation during their Grand Re-Opening Ceremony!